Delicious Culinary Highlights at Alpenhotel Montafon
Pure enjoyment in every season
Wining and dining at our Alpenhotel promises moments of pure enjoyment and valuable time spent together. At the very outset, breakfast leaves nothing to be desired. Get your day under way with lavish morning delectation. And later, in the afternoon, we will treat you to a selection of sweet and savory palate-pleasers, simultaneously whetting your appetite for the evening ahead. Exclusive dinner menus, lovingly prepared by our kitchen team, add the perfect finishing touch to your culinary day. Each course accompanied by the ideal companion wine, with table-side hospitality raised to perfection. From our perspective, this is what dining is all about.
A warm & relaxed ambience
In our very cozy Montafon Lounge, we invite you to stop by and give yourself the occasional treat. Whether sipping on a cocktail or aperitif at our day bar, or enjoying a quiet chat at the fireside bar – this is also what holidays are about.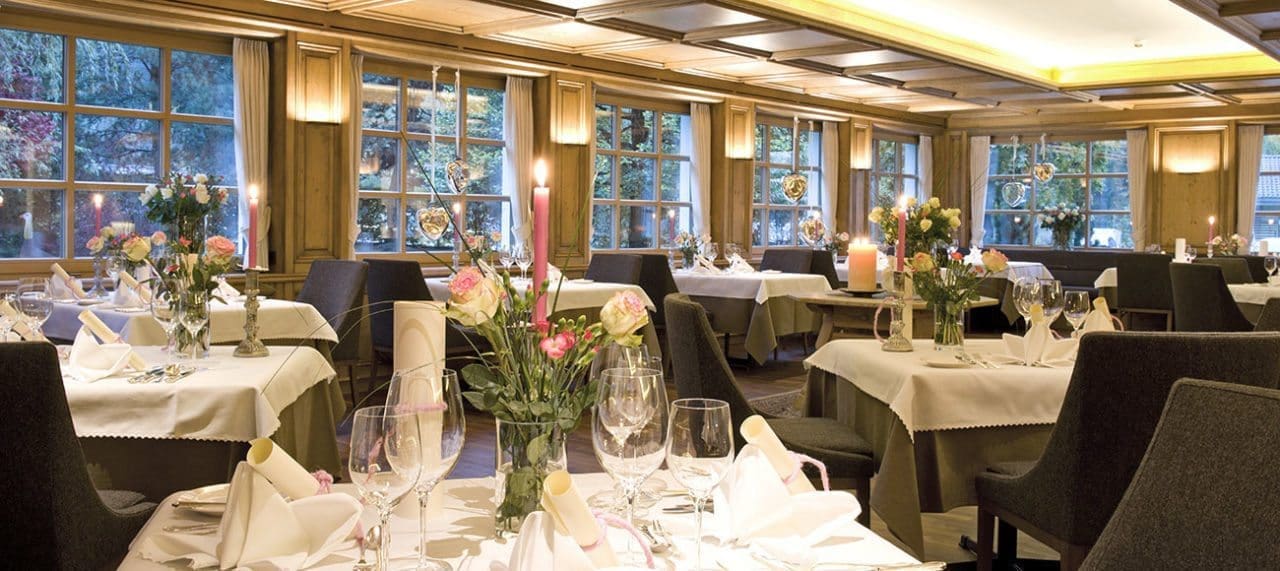 "No enjoyment is fleeting, since the impression it leaves is lasting."
Johann Wolfgang v. Goethe